Commercial Stone, Brick and Restoration
Jobs of any size, work with the best!
Ron Farrell Masonry has experience with a wide variety of commercial jobs. From repairing the Goderich Court House after a tornado to building the Water Fountain in Victoria Park and a variety of other brick work through Kincardine and the surrounding area.
The Victoria Park Fountain
Huron County Courthouse gets fixes after the Tornado went through Goderich
Story coming soon.
All about the Lucknow funeral home
Tiverton Legion Cenotaph Monument Restoration
Kincardine Public Washrooms (3 locations)
All about the Kincardine Legion dance hall addition.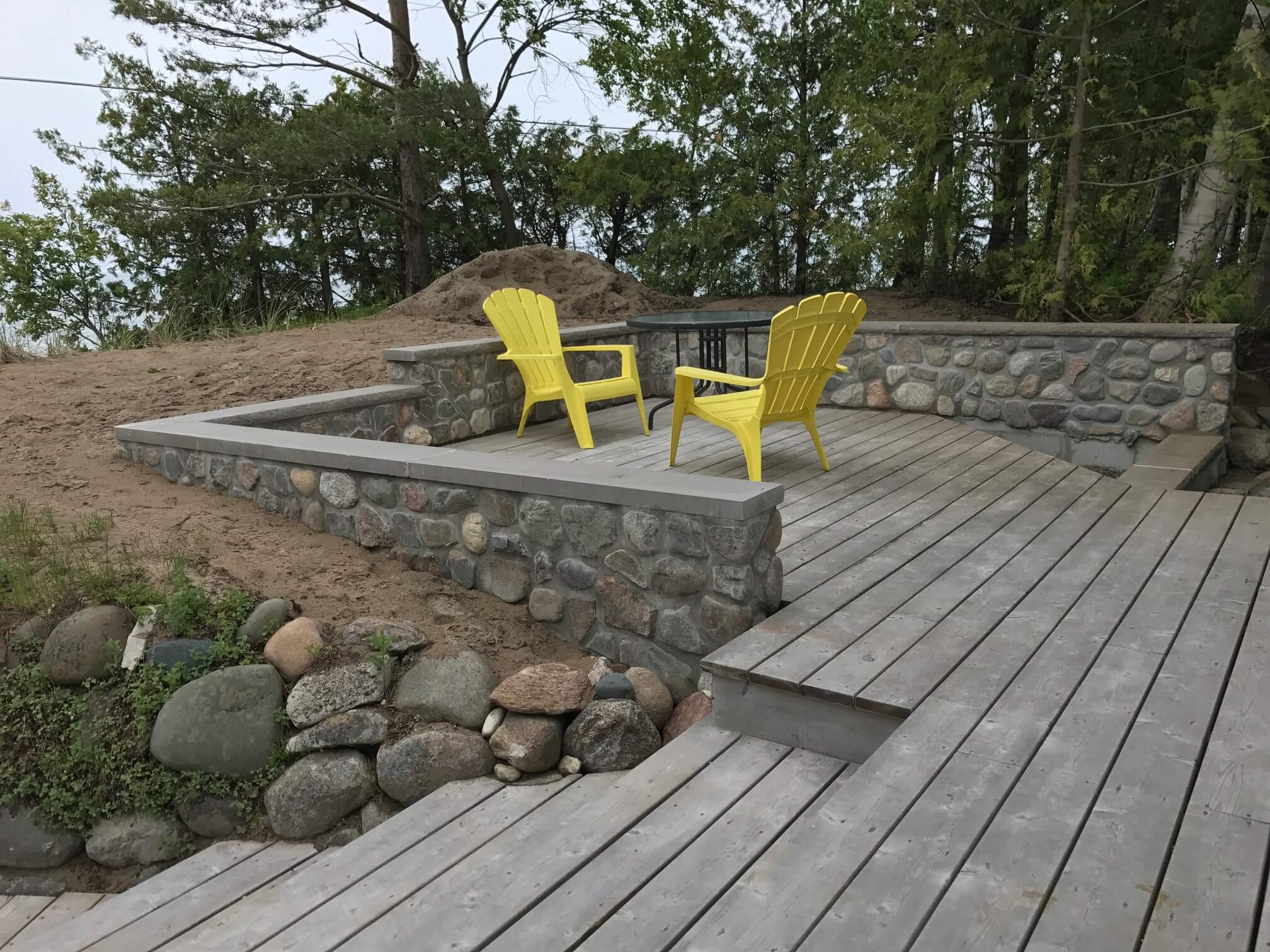 When doing restoration and repairs to heritage structures we analyze the existing mortar so as to match it, today's modern mortar does not blend or bond with the heritage mortar, nor does it have the same moisture adsorption rates. Not matching the mortar makes for a short lived restoration and a recipe for failure.
When completed the Goderich Light House some of the stone was totally crumbled away, we manufactured stone to replace the damaged ones.
We install the following:
Natural Orillia Limestone
Natural Wiarton Limestone
Shouldice Stone Products
Brampton Brick Products
Natural Granite Field stone
Stone Felex Products
Heritage Stone Products
Arriscraft Products
Eldorado Stone Products
Any Questions? Contact Us Now!